This is a book I have read in the past for a class that I took and is awesome. It provides information information for behavioral and emotional needs specfically whick was huge for me as a teacher who has a number of students with behavioral deficits. It is pricey but you can get it used on amazon.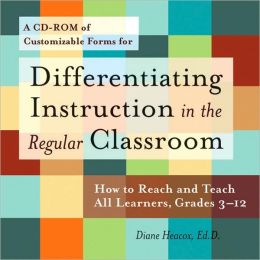 This link will take you directly to the google book available online. This is the full version is full of valuable information for free!
books.google.com/books?isbn=1575421054
This link is amazing for differentiating reading in the classroom. It is multifaceted in the respect that it covers the incorporation of technology, strategies, videos and podcasts as learning tools for teachers and parents.
http://www.readingrockets.org